We believe our curriculum will enable our young people to develop as inspiring change makers and global citizens of the future.
We aim to inspire a quest for learning throughout life that is marked by positive emotion, engagement, relationships, meaning, and achievements ensuring flourishing for all.
Our framework encompasses four key cornerstones which support the development of the whole child whilst securing the highest standards: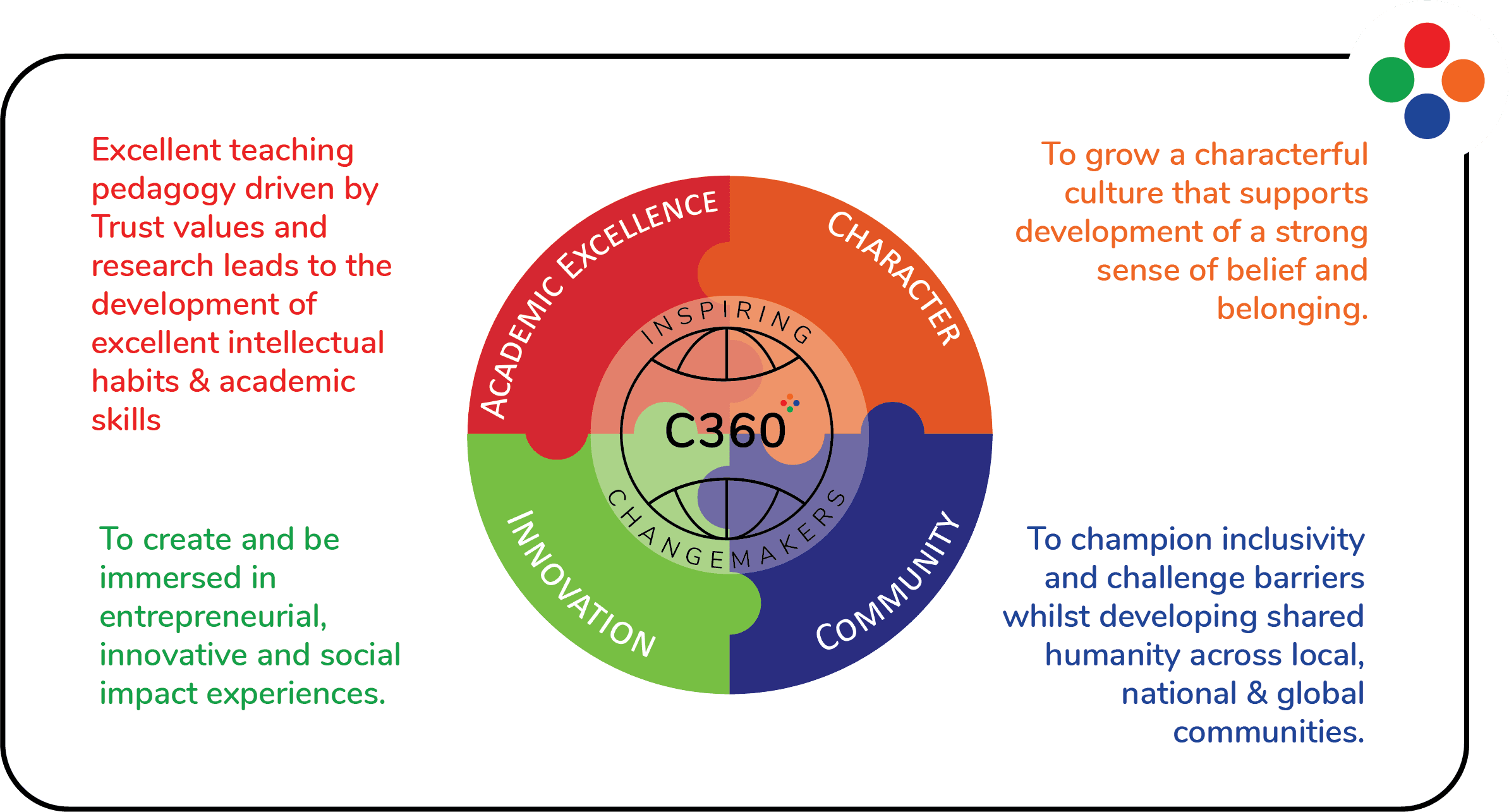 Our Alumnis future ready curriculum includes the National Curriculum which we supplement with the United Nation Sustainable Development Goals and our focus on developing characterful individuals with modern minds.
We work collaborativly to deliver equity and excellence as standard in every classroom, removing constraints and sharing exemplary practice.
A focus on:
Results: Our sharp focus on learning will provide a strong platform for academic success and individual progress
Character & Inspiring Changemakers: We will develop inspirational changemakers for the future through ownership of character, learning and well-being
Well-being: Through positive family support, our Social Inclusion Team will give children the opportunity and resilience to flourish
Need: With understanding and inclusive provision for individual educational needs, we will give children the chance to excel in their own journey
Entreprenurship, Innovation and Social Impact: We will prepare children to be world ready; developing enquiring, reflective and purposeful changemakers
Spiritual & Moral Development: We will encourage a shared humanity to inspire belief and understanding in our changemakers