Our Head Teachers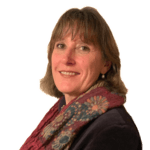 Lucilla Newman
Headteacher | Bampton Church of England School
After a career in retail and bringing up our four children, I did my PGCE at Exeter University, specialising in Humanities, and started my teaching career at a large school in Barnstaple. Since then, I have taught in schools in North and Mid Devon and across all year groups, most recently in Early Years, and feel privileged to be part of the learning and character development of children throughout their Primary years. I am passionate about ensuring that children develop their strengths within and outside of the classroom to ensure aspiration and reach their potential in all areas of their lives. A large part of my practice is spent outside, supporting children to learn through and about the environment, developing their life skills and becoming thoughtful, respectful and responsible citizens of the future. When not in school, I enjoy walking the moors and coastline with my family, riding with my youngest daughter and learning how to teach our miniature shetland pony agility tricks!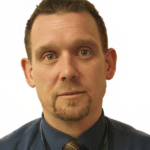 Robert Roffey
Headteacher | Burlescombe & Webber's Church of England Schools
I live in Holcombe Rogus (a small Devon village on the Somerset / Devon border) with my partner and our young family of 3 children. I have been teaching for fourteen years; my first position was at Webber's C of E Primary School in 2008, where I worked as the year 5/6 class teacher for four years. I left Webber's to gain further experience in school improvement within different settings. During this time, I worked as a class teacher in two different schools around the Taunton locality before being invited by the Executive Head to apply to join the team at Burlescombe C of E Primary School in 2016 to begin my career as a school leader. When I have spare time, I like to throw a few darts (not very well unfortunately!), spend time with my family enjoying our wonderful countryside, read fiction books for pleasure and spend some time over summer in the south of France. My philosophy as a teacher – and a leader – in schools is simple: children, children, children! Every decision we take in school is for the benefit of the children and their educational experience, and having 3 young children myself, the term "in loco parentis" is very important to me – and to the staff teams across both schools. We take a "do as I do" approach in school, as opposed to a "do as I say" approach and constantly model for the children expected language and behaviour – this approach is supported by our Character Education Virtues, which allow us to show in our actions the Core Values that are important to us.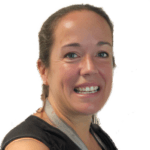 Maryl Steyn
Headteacher | Clawton Primary School.
After leaving university in 2002, I spent a couple of years working and travelling before commencing my PGCE in Bath in 2008. I started teaching in 2009 in a school in North Somerset for 6 years before moving to a school in Bristol. In 2017, after the arrival of my second son, we relocated to Devon, where I joined Clawton Primary School. I spent 4 years teaching in Year 5 and 6 before successfully applying for the KS2 School Improvement Lead role. I thoroughly enjoyed the leadership responsibility and am very proud to now be the Head Teacher. The staff team at Clawton are a pleasure to work with and I know that I have an exceptionally strong team. I enjoy building up relationships between home and school, knowing that a strong partnership will result in success. I believe in giving all children the opportunity to develop into independent, life-long learners, demonstrating the character virtues that will enable them to become responsible citizens. When I am not in school, I enjoy long-distance running and my proudest achievement was completing the 2022 Comrades Ultra Marathon (56 miles) in South Africa - raising £2000 for a local Alzheimer's Charity in the process. I also love spending time at the coast, watching my boys play sports and visiting relatives both in the UK and abroad.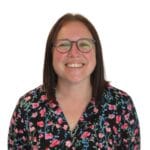 Dee Seddon
Headteacher | Combe Martin Primary School
I feel honoured and privileged to be in post as Headteacher and join the wonderful Combe Martin community and passionate, dedicated staff in our school. Having trained in Combe Martin School, and worked closely with the team, as a federation and now MAT over a number of years, it feels really special to start the next chapter of my career here. I have been lucky enough to have taught in all year groups over my years as a teacher and I have led in a variety of areas and subjects. I will remain very much part of the teaching team and you'll most likely find me in the classroom and out on the playground teaching and working closely with children and staff. Developing good character and a love of school and learning lies at the heart of all that I do. It's such a wonderful feeling to be out on the gate each morning, welcoming a sea of smiling faces, eager to get into class and stuck into their learning! I prioritise building positive relationships with children, staff, our families and the local community to create a shared culture, where all of us are invested in the education and experiences of the next generation. Our new School Values, developed with staff and families, 'Aim High, Be proud, Inspiring Change together' encapsulates our desire as a school community to ensure that children are ambitious, confident, active learners who aren't afraid of taking risks and take pride in their achievements. The Changemakers of the future! I believe that a creative, broad and balanced curriculum, full of enrichment activities and opportunities for children to shine as individuals and as part of a team is the key to achieving our aims. When it comes to the curriculum, I have a passion for STEAM subjects, (Science, Teachnology, Engineering, Art and Maths) and can't wait to start looking at opportunities to develop these areas further along with utilising our beautiful surroundings.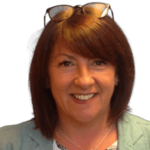 Samantha Drew
Headteacher | Dolton & The Clinton Church of England Schools
Following a career in finance and computing, Samantha Drew embarked on her teaching career achieving a First Class Honors Bachelor of Education degree from the University of Exeter in 2005. During her career she has taught in a variety of schools, teaching children in every year group in the primary phase with a plethora of different needs and is passionate about every child being able to access the curriculum and achieve to the best of their ability. Samantha has led various subjects throughout her teaching career so far, including Art, Design Technology, Science and Maths. She has also been an Assistant Headteacher in a relatively large primary school. Samantha has also taken part in several action research projects looking at and improving the impact of strategies that develop communication and language, reading, mastery in maths, as well as working with the Institute of Education on enabling children to become independent learners. During her most recent role of School Improvement Lead, she has held the responsibility of the Early Years ITT lead across the Trust. Samantha feels very passionately about the Early Years being the place where firm foundations are put in place that children can continue to build on throughout their character development and life-long learning journey. She is committed to developing the whole child, through seeing all children as individuals and ensuring that they all have the very best possible start to their education and go on to be happy and successful adults who make a difference to the lives of others as well as their own . When she is not working, Samantha loves spending time with her family and friends, especially in our wonderful local environment. She enjoys physical activities including; walking, running, swimming and paddleboarding as well as listening to music, reading and cooking.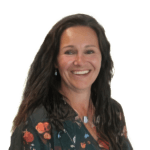 Rebecca Northcott
Headteacher | St. Helen's Church of England School
I am absolutely thrilled to lead the amazing team at St Helen's Church of England School. My links with the school go back almost 35 years, as a former pupil of the school, and after spending the last 8 years as a teacher, senior leader and parent in the school, I am incredibly proud to be in post as Headteacher. I have been a teacher for almost 20 years. I originally specialised in English but with a degree in linguistics was given the opportunity to change specialism to Modern Foreign Languages. This opened the door into school improvement, and I had the opportunity to be involved with schools across the county and beyond. Over my career I have taught across all year groups and in a variety of schools. Contact with the children and their families remains the thing that gets me out of bed in the morning. I intend to remain very much hands-on in terms of teaching, learning and leading and my passion remains the same: an inclusive, holistic, progressive and broad curriculum that enables all children to flourish.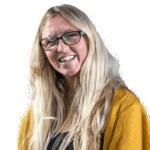 Gail Holmes
Headteacher | Woolacombe School
Gail Holmes started her teaching career in 2003 after completing a 4 year Primary BEd, with the University of Plymouth. During her teaching career, Gail has led different subject areas including PE ad Science and has taught every year group. She was Deputy Headteacher at two schools before becoming Acting Headteacher at Woolacombe School, which became a National Support School in 2010. Whilst Head of School, she supported change management across several schools who federated with Woolacombe. During that time she also became the Specialist Leader of Education at the Teaching School based at Woolacombe, leading the Initial Teacher Training schemes. She now leads Woolacombe School and the North Devon Teaching School Alliance. In her role as SLE and leading Woolacombe National Support and Teaching School, Gail provides school to school support through hosting visits to Woolacombe School, visiting other schools, deploying SLE's and working with Headteachers, leaders and teachers. Gail ensures Woolacombe School has the capacity to provide School Improvement through a system leadership approach and working closely with other leaders within the North Devon Teaching School Alliance. Gail is an OLEVI facilitator and facilitates CPD programmes on behalf of the Teaching School. She passionately believes in the work of the Teaching School through a school led self-improving model of system leadership. Gail's passion is the Curriculum and ensuring all children have a broad range of high quality experiences to enrich their learning and enable them to have a deep body of knowledge across a range of different subject areas. Gail wants to ensure all children have the knowledge and the skills to empower, encourage and inspire them to become life-long learners, who are confident, creative, respectful, resilient, independent learners who understand how core values can enrich their life. Gail is also passionate about Physical Education and actively encourages children to be active and healthy, both physically and mentally. Gail lives locally and grew up in North Devon. She enjoys working and living in the local community to bring up her own family. Gail and her husband spend lots of their spare time volunteering to coach at their own children's sporting clubs including the local football, swimming and Woolacombe Surf Life Saving Club. Gail was a keen swimmer and still enjoys swimming, running and has recently had a go at competing for the masters at Woolacombe Surf Life Saving Club. She enjoys being outdoors and active with her family, making the most of the beautiful North Devon Coastline.